PROHOLD® is turning the fixturing world upside down…
Our patented systems combine several workholding techniques into a universal workholding package. Standard or custom, mechanical or hydraulic fixtures are ideal for all kinds of parts – round, rectangular, irregularly shaped…we can fixture onto the product OD, ID or a combination to suit your machining requirements. VMC's, HMC's, VTL's, manual machines. Check out the industry's first low-profile chucks, in sizes from 8.0" to 66.0" in diameter, hydraulic tombstones, hydraulic vises and towers, manually chucking tombstones, 4th axis vertical fixtures, tailstocks, hydraulic pumps, and more! Customization is our specialty.
Patented PROHOLD® Low-Profile hydraulic single chucks have many built-in features that make them indispensable workholding devices for milling and turning operations.
.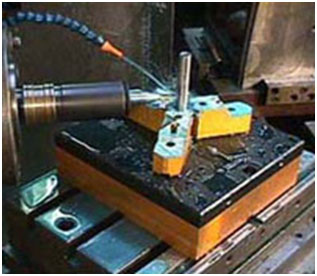 Only products with outstanding quality and unique design features can be successful in this competitive field. Over 25 years of intense research, design, development, and testing has yielded a well rounded precision product lineup.
PROHOLD® is committed to complete customer satisfaction by meeting customer requirements for engineered solutions, quality, performance and customer service through continual improvement in all areas of the organization.

PROHOLD® external hydraulic pumps run on demand only, and are ideally configured to operate ProHold® workholding products as well as or other hydraulically actuated equipment. Available with single or dual hydraulic circuits which operate independent of each other they provide external access, manually adjustable working pressures of 300 – 3800 psi.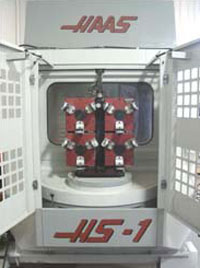 PROHOLD®excels in the design and building of fixtures for critical parts used in the automotive, aerospace, industrial equipment, agriculture, medical, mining equipment, foundries, and construction industries.
If a part from any of the above mentioned fields needs to be held in place in a machine tool for machining processes, Prohold can design and build a perfect workholding solution. Any materials such as steel, cast iron. aluminum, exotic metals, plastics, from solid billets, forgings, castings, etc.,

No matter what your workholding needs are, PROHOLD® can make it happen. Our engineers can help to design your custom solution and manufacture it into a reality for your business. Call today and speak to a technical specialist about your custom project!!